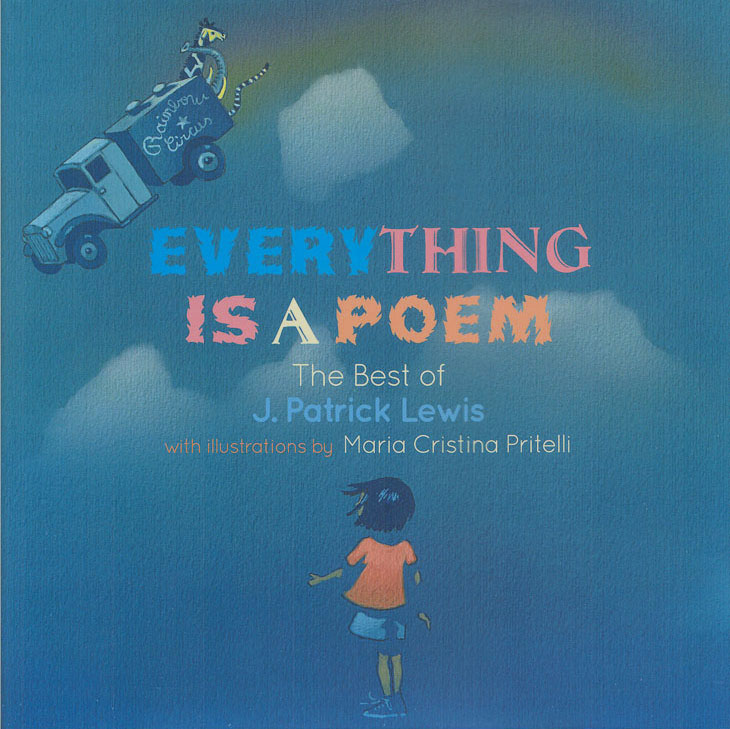 "An engaging collection of greatest hits by the former U.S. Children's Poet Laureate.
In the foreword to his latest collection, the award-winning author of 85 picture books;Harlem Hellfighters and former economics professor admits he discovered poetry only after turning 40 and prides himself on not having a distinctive poetic style or voice. For Lewis, "the poem is always more important than the poet," and the varied subjects of these 60-odd poems underscore the sincerity of his belief. Here, with Italian illustrator Pritelli's arrestingly evocative airbrushed acrylic spreads, Lewis offers light glimpses into the realms of animals, places, people, nature and reading, as well as a delightful mix of riddles and epitaphs. Taking his cue from the likes of Carroll and Lear, Lewis thrills in nonsense, imploring readers, "Please bury me in the library / with a dozen long-stemmed proses," or neatly summing up on a baseball-glove–shaped tombstone the truncated life of a pitcher: "No runs, / no hits, / no heirs." In more serious moments, Lewis employs his masterful descriptive abilities to capture natural phenomena such as fireflies—"The speckled air / Of summer stars / Alive in jars"—while repeatedly making use of his exquisite ear.
For beginning readers on up, the points of attachment are many in this hefty volume of mostly light verse".
Kirkus Reviews
www.kirkusreviews.com
From "Everything is a Poem"